Gift Certificates Available
Give the Gift Of Yoga. An ideal treat for special occasions or just to say "I care for you and your well-being".
Please contact us or call (856) 404-7287 for details.
Mindfulness Meditation
Come to explore the deeper meaning of yoga and associated healing practices at one of our special classes.
We also offer:
You can see (and print) a full schedule of all our ongoing weekly classes, our monthly specials and our special events on our Schedule page.

Weekly: Mondays, 12.30pm–1.30pm with Linda Townshend.
Weekly: Thursdays, 7pm–8pm with Lori Volpe.
$13 drop in or YFL class card.
These weekly sessions, led by experienced mindfulness instructors, include guided meditations, discussion, and sometimes gentle movement or walking meditations.
Read More…
In mindfulness meditation sessions we practice being more present, accepting, patient and compassionate. By approaching our experience in a relaxed, alert and openhearted manner, we can better navigate all aspects of life, even the parts that are difficult. Attending weekly classes is suggested to gain the cumulative positive effects of meditation and to sustain an at-home practice necessary for long-term change.
What to expect when attending your first class: Please try to arrive a few minutes early as classes begin promptly. You will be greeted warmly at the check-in desk. We request that shoes be removed before entering the meditation room. You are welcome to sit in a chair, sit or lie on a blanket, or to use your own meditation cushion. Props are available to help you feel more comfortable.
Many people report feeling relaxed, calm, or peacefulness during meditation practice. But occasionally when we unplug from the usual distractions and noises of our busy day, anxiety or other unpleasant sensations/emotions can arise. Your facilitator can help you navigate any feelings of dis-ease that you may experience. We are here to support your practice, please feel free to reach out with any questions.
If you are new to mindfulness meditation please read these tips on mindfulness before attending your first class.
See Less…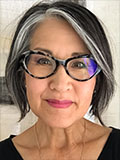 Mindfulness-Based Stress Reduction (MBSR) – 8-week Course with Linda Townshend
Spring Series: Tuesdays, 6.45pm–9pm. April 25, May 2, 9, 16, 23, 30, June 6 and 13.
Includes a Silent Mindfulness Retreat, Saturday June 3th 11am–5pm.
Summer Series: Tuesdays, 12.30pm–2.45pm. July 11, 18, 25, August 1, 8, 15, 22 and 29.
Includes a Silent Mindfulness Retreat, Saturday August 19th 11am–5pm.
Price: $450 including materials.
Mindfulness-Based Stress Reduction, or MBSR, is a structured eight-week course that teaches participants how to strengthen their ability to pay attention to what is happening in the present moment to help create a more peaceful and balanced life.
Read More…
Each week, you will be introduced a variety of mindfulness practices to strengthen the ability to be more present and aware. Through the exploration of meditation, body scan, mindful movement and more, you will develop a greater sense of awareness and acceptance. As you strengthen your ability to connect with your own innate wisdom, you will learn to take better care of yourself and choose more effective ways of responding to life's stresses and challenges. Rather than being driven by assumptions of how things should be, living in the past or worrying about the future, you have the opportunity to engage in life with openness, compassion and ease. This is an experiential educational program and the greatest benefits are derived by committing to class attendance and home practice.
The MBSR program was originally developed by Jon Kabat-Zinn at The University of Massachusetts Medical Center in 1979 as a way to help people cope with chronic physical and emotional pain. It helped bring mindfulness meditation into the "medical mainstream" and is offered in hospital, work and learning environments. Research has demonstrated many positive improvements which include some of the following:
Reduced stress
Sharper focus
Improved memory
Reduced chronic pain
Enhanced immune system
Lower blood pressure
Reduced anxiety and depression
Improved sleep
Improved communication
Many Clinical studies now demonstrate the effectiveness of participation in MBSR or mindfulness meditation in reducing symptoms of stress related to daily life, anxiety, depression, and may other challenges. Read more from "What Does Mindfulness Meditation Do to Your Brain?" in The Scientific American.
Frequently Asked Questions:
My mind is too busy to meditate. Will this work for me? Yes. This is about paying attention to what is with acceptance and curiosity. This tends to calm the mind and produces many benefits. This is not about making the mind or thoughts "do" anything or change.
Do I have to practice every day? Daily practice is encouraged and will produce the most benefit out of the course. Even a few minutes a day will help maintain consistency.
Do I have to sit on a cushion cross-legged and meditate? No. The course offers ways you can incorporate the techniques into daily life so several kinds of meditation are offered. Group participation will be done from a chair.
For questions, more information or to register please call Rhonda Leone on (856) 404-7287 or e-mail . Space is limited, register early!
Linda Townshend is a longtime meditation practitioner who received her training in Mindfulness-Based Stress Reduction at Thomas Jefferson University's Mindfulness Institute. She teaches the Mindfulness-Based Stress Reduction program, presents workshops for businesses and corporations as well as providing individual mindfulness training. Her website is MindingTheMoment.com.
A Mindfulness and Meditation instructor at Kennedy Health, she provides mindfulness and stress management training for employees at the South Jersey-based healthcare system. She also facilitates the mindfulness & meditation group at the Kennedy Cancer Center, providing tools and support for patients and their families.
Linda's focus is to provide skills and practices to support people in their self-care and to help them connect with their own inherent wisdom. She is inspired by the benefits that mindfulness and meditation provided her during times of challenge and loss in her own life and the resulting richness and appreciation it brought to all of life's experiences. Linda deepens her knowledge and practice through independent coursework and intensive silent retreats. She also holds a Bachelor of Fine Arts from Philadelphia College of Art.
Mindfulness-Based Stress Reduction (MBSR) Refund Policy:
Request Prior to First Class: A full refund minus a $50 processing fee will be given when requested by e-mail to rhonda@yogaforliving.net, a minimum of 48 hours before the first class. If a refund is requested less than 48 hours prior to the first class, the cancellation fee will be $100 or you may transfer to another MBSR class within a year.
Request Prior to Second Class: A full refund minus a $100 processing fee will be given when requested by e-mail a minimum of 48 hours before the second class or you may transfer to another MBSR class within a year. After the second class no refunds will be issued and any transfers will be done on a case by case basis.
See Less…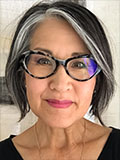 Mindfulness Meditation for Experienced Meditators with Linda Townshend
Monthly: Sundays, 6.15pm–7.30pm. Next class: June 11.
$13 drop in, $120 for 12 classes2nd Sunday of each month.
This monthly mindfulness meditation class is an opportunity to deepen and reconnect with your practice and spend time with like-minded individuals who share the desire to live a more centered and mindful life.
Read More…
It is an opportunity to continue your mindfulness journey and build community as we come together in support of each other and ourselves, sharing moments of stillness and presence, inquiry and discussion - and maybe even radiating a little peace and compassion into the world.
The practice of mindfulness is a gift that you have given yourself, a gift worthy of nurturing and care. All you need to participate is some experience with mindfulness meditation and a desire to devote time to your wellbeing. You may even want to make a commitment to give yourself this time once a month for a full year of mindfulness – 12 meditations just for you – 12 promises to pause and renew.
See Less…