Gift Certificates Available
Give the Gift Of Yoga. An ideal treat for special occasions or just to say "I care for you and your well-being".
Please contact us or call (856) 404-7287 for details.
Special Events and Workshops
Come to explore the deeper meaning of yoga and associated healing practices at one of our special events.
We also offer:
You can see (and print) a full schedule of all our ongoing weekly classes, our monthly specials and our special events on our Schedule page.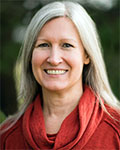 Neck and Shoulders Series with Deb Freeman
Fridays 6:30pm–8:00pm. March 24, 31 and April 7.
Price: $59
Throughout this 3-week series you will experience proven stretches and exercises designed to mitigate neck and shoulder pain.
Read More…
You will come away with tools you can use at home, work, or almost anywhere to alleviate your pain without the use of drugs, manipulation or surgery. For optimal results, you will also have the opportunity to practice what you learn between classes and measure your progress throughout the series.
Space is limited. Registration required by Friday, March 17th
See Less…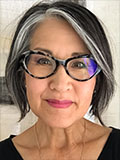 Free Intro to Mindfulness with Linda Townshend
Mindfulness-based Meditation for Stress Reduction
Special: Tuesday April 4, 6.45pm–8.15pm. $Free.
Linda Townshend will review the fundamentals of Mindfulness-Based Stress Reduction and, through a variety of meditation and awareness exercises, you will become familiar with this practical, time-proven approach that has helped thousands of people achieve greater balance, vitality and health.
Read More…
In this introductory program you will learn:
What mindfulness is and how it can reduce stress and enhance well-being
A variety of basic mindfulness techniques
Applications of mindfulness in day-to-day living
Many people are drawn to mindfulness from a desire to bring more peace into their lives. We live in a fast-paced, stressful world and often feel pressured by technology, responsibilities and even our own negative self-beliefs. Mindfulness allows us to center ourselves and put the power of our happiness back in our own hands. With training, Mindfulness-Based Stress Reduction has been shown to help:
Improve mood and energy
Increase focus and mental clarity
Manage difficult situations and emotions
Enhance communication
Improve health
Workshops are Free but registration is required. Please register by calling 856-404-7287, using our Contact Us form or by .
See Less…

De-stress, Energize & Get Happy with Laughter.
Monthly: Fridays, 7pm–8pm. Next class: April 21.
$13 drop in or YFL class card.
3rd Friday of each month.
What is Laughter Yoga?
Laughter Yoga is not Yoga Poses. It's the yoga of breath and moving energy. It promotes healing and having more fun through laughter. So it is available to everybody. You can participate even in a chair.
Read More…
Laughter Yoga is simple yet profound. It's joyful and healthy exercise that combines unconditional laughter with yogic breathing.
It is not comedy. You don't need to be flexible or funny! It's a complete well-being workout! Come experience the wonderful benefits!
Laughter releases endorphins, giving us the "feel good factor"
Acts as aerobic exercise and cardio workout
Unleashes inhibitions, breaks down barriers
Great team building tool, encourages better communication
Helps boost our immune system which helps us resist disease
Tones muscles, improves respiration and circulation
Encourages positive thinking and creativity
Reduces physical, mental and emotional stress
See Less…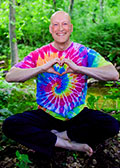 Stress Relief Through Laughter & Movement Workshop with Robert Rivest
Special: Saturday April 22, 1pm–4pm.
$49 before April 1 or $59 after.
Experience a joyful uplifting, 3-hour workshop like no other with Robert Rivest, an internationally admired health, literacy and stress relief educator, mindfulness teacher, laughter yoga master trainer and engaging public speaker.
Read More…
Robert will share his unique health and well-being practice blending mindful breathing, playful tai-chi, expressive movement, and laughter yoga. In this very playful workshop, you will learn how to use your body to convey (with positive energy) all of the excitement and joy that laughter, mindfulness and focused breathing have to offer, learning tools for reducing stress and anxiety.
He will also share how to free your body and mind so that laughter will flow freely, joyfully and spontaneously. His exciting exercises and energizing movement will help you lead a more positive, playful, upbeat, and cheerful life. This workshop will provide beneficial techniques for both laughter yoga/healthcare practitioners, as well as any one looking to improve your health and wellbeing.
See Less…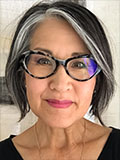 Mindfulness-Based Stress Reduction (MBSR) – 8-week Course with Linda Townshend
Spring Series: Tuesdays, 6.45pm–9pm. April 25, May 2, 9, 16, 23, 30, June 6 and 13.
Includes a Silent Mindfulness Retreat, Saturday June 3th 11am–5pm.
Summer Series: Tuesdays, 12.30pm–2.45pm. July 11, 18, 25, August 1, 8, 15, 22 and 29.
Includes a Silent Mindfulness Retreat, Saturday August 19th 11am–5pm.
Price: $450 including materials.
Mindfulness-Based Stress Reduction, or MBSR, is a structured eight-week course that teaches participants how to strengthen their ability to pay attention to what is happening in the present moment to help create a more peaceful and balanced life.
Read More…
Each week, you will be introduced a variety of mindfulness practices to strengthen the ability to be more present and aware. Through the exploration of meditation, body scan, mindful movement and more, you will develop a greater sense of awareness and acceptance. As you strengthen your ability to connect with your own innate wisdom, you will learn to take better care of yourself and choose more effective ways of responding to life's stresses and challenges. Rather than being driven by assumptions of how things should be, living in the past or worrying about the future, you have the opportunity to engage in life with openness, compassion and ease. This is an experiential educational program and the greatest benefits are derived by committing to class attendance and home practice.
The MBSR program was originally developed by Jon Kabat-Zinn at The University of Massachusetts Medical Center in 1979 as a way to help people cope with chronic physical and emotional pain. It helped bring mindfulness meditation into the "medical mainstream" and is offered in hospital, work and learning environments. Research has demonstrated many positive improvements which include some of the following:
Reduced stress
Sharper focus
Improved memory
Reduced chronic pain
Enhanced immune system
Lower blood pressure
Reduced anxiety and depression
Improved sleep
Improved communication
Many Clinical studies now demonstrate the effectiveness of participation in MBSR or mindfulness meditation in reducing symptoms of stress related to daily life, anxiety, depression, and may other challenges. Read more from "What Does Mindfulness Meditation Do to Your Brain?" in The Scientific American.
Frequently Asked Questions:
My mind is too busy to meditate. Will this work for me? Yes. This is about paying attention to what is with acceptance and curiosity. This tends to calm the mind and produces many benefits. This is not about making the mind or thoughts "do" anything or change.
Do I have to practice every day? Daily practice is encouraged and will produce the most benefit out of the course. Even a few minutes a day will help maintain consistency.
Do I have to sit on a cushion cross-legged and meditate? No. The course offers ways you can incorporate the techniques into daily life so several kinds of meditation are offered. Group participation will be done from a chair.
For questions, more information or to register please call Rhonda Leone on (856) 404-7287 or e-mail . Space is limited, register early!
Linda Townshend is a longtime meditation practitioner who received her training in Mindfulness-Based Stress Reduction at Thomas Jefferson University's Mindfulness Institute. She teaches the Mindfulness-Based Stress Reduction program, presents workshops for businesses and corporations as well as providing individual mindfulness training. Her website is MindingTheMoment.com.
A Mindfulness and Meditation instructor at Kennedy Health, she provides mindfulness and stress management training for employees at the South Jersey-based healthcare system. She also facilitates the mindfulness & meditation group at the Kennedy Cancer Center, providing tools and support for patients and their families.
Linda's focus is to provide skills and practices to support people in their self-care and to help them connect with their own inherent wisdom. She is inspired by the benefits that mindfulness and meditation provided her during times of challenge and loss in her own life and the resulting richness and appreciation it brought to all of life's experiences. Linda deepens her knowledge and practice through independent coursework and intensive silent retreats. She also holds a Bachelor of Fine Arts from Philadelphia College of Art.
Mindfulness-Based Stress Reduction (MBSR) Refund Policy:
Request Prior to First Class: A full refund minus a $50 processing fee will be given when requested by e-mail to rhonda@yogaforliving.net, a minimum of 48 hours before the first class. If a refund is requested less than 48 hours prior to the first class, the cancellation fee will be $100 or you may transfer to another MBSR class within a year.
Request Prior to Second Class: A full refund minus a $100 processing fee will be given when requested by e-mail a minimum of 48 hours before the second class or you may transfer to another MBSR class within a year. After the second class no refunds will be issued and any transfers will be done on a case by case basis.
See Less…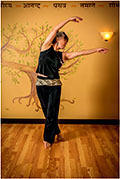 Sacred Body, Sacred Dance ~ a Nia Workshop for Women with Rebecca Narva
Special: Saturday May 6, 4pm–5.30pm. $15 (no class cards).
Discover the joy of movement through Nia; a fusion fitness class combining movement forms from dance, martial arts and healing arts.
Read More…
Reconnect to your body and find pleasure in it, leaving criticisms, comparisons and judgments behind.
Bring some fun dress-up and scarves and be ready for Divine Play.
See Less…


$185 per course.
Classes forming for Reiki Level I, II, and III. Class size limited to provide personal care and instruction. Includes step-by-step instruction, hands on practice, written manual, attunement, personal Reiki session and certificate suitable for framing.
Read More…
Please contact Bonnie for more information, dates and times: or Tel: (609) 970-3401.
See Less…

Private Parties at YFL!
What better way to enjoy yoga, relaxation and YFL's great vibe than by sharing it with your friends and family!
Read More…
Choose from our suggested themed packages below, or get creative and design one of your own! Enjoy exclusive use of the space, including use of the kitchen area before and after your class or event.
Parties for Children & Adults – Bridals Parties too! Call to discuss your special party request: (856) 404-7287
Suggested Party Themes:
Birthday Parties
Special Ceremonies
Bridal Showers
Pre-Wedding Parties
Girls Night Out
Laughter Parties
Fundraisers
Spa Day/Night Parties
and more!
See Less…


Community (Seva) Project
Taking Yoga off the mat and into our lives
Each month Yoga For Living offers an opportunity to give back to our community. Our monthly community class is by donation with all proceeds going directly to our seva project of the month.
Seva in the yoga tradition means "selfless service" The Yoga of Action. Our mission at Yoga for Living is to practice yoga on and off the mat. To Love, Serve and Give.
Read More…
Karma Yoga (Seva) Class
Each month we offer a karma yoga class. Class attendance is by donation and all proceeds from the class are dontated directly to our monthly seva project.
This month's seva class: Details to be announced shortly
Ongoing Seva Project
Providence house domestic violence services and PALS (Peace—A Learned Solution).
As an effort to bring peace and compassion to victims of domestic violence of adults and children, Yoga for Living has partnered with Providence House and PALS of Burlington County. All proceeds collected for our monthly class and project will go directly to this Seva effort each month.
Providence House Domestic Violence Services (PHDVS) provides a free, confidential and comprehensive services for victims of domestic abuse and their children free of charge at outreach offices and emergency safehouses in Burlington and Ocean Counties. Providence House Domestic Violence Services assists victims of domestic abuse and their children with an array of services that include: emergency shelter, a 24 hour hotline, counseling services, a comprehensive children's program, a parenting support group and a program specifically designed to assist victims age 50 and older. These services are offered at no cost to individuals and are invaluable to victims and their children who are struggling to break free from the cycle of violence in their homes.
Providence House is one of the oldest and most comprehensive domestic violence providers in New Jersey and is accredited through the National Council on Accreditation.
PALS (Peace—A Learned Solution)
Part of Providence House Domestic Violence Services
Helps children ages 3-12 who have been exposed to domestic abuse to heal through various forms of creative arts.
For more information on Providence House and Pals go to Providence House.
Metta. Dhanyavaadaha.
See Less…