Gift Certificates Available
Give the Gift Of Yoga. An ideal treat for special occasions or just to say "I care for you and your well-being".
Please contact us or call (856) 404-7287 for details.
Special Events and Workshops
Come to explore the deeper meaning of yoga and associated healing practices at one of our special events.
We also offer:
You can see (and print) a full schedule of all our ongoing weekly classes, our monthly specials and our special events on our Schedule page.


Free Pop-Up Shop with Heart
A Community Seva Event!
Wednesday April 10 – Friday May 10: Clothing and Shoe drive at YFL
Thursday May 16: Free pop-up shop at Cathedral Kitchen
The Studio will be Closed
Sunday April 21.
All Yoga classes are cancelled for this day.
Happy Spring! Happy Passover! Happy Easter!
In conjunction with Cathedral Kitchen in Camden NJ, Yoga for Living is hosting a clothing and shoe drive from April 10 – May 10.
Read More…
We will be collecting gently used Men's Tee shirts, jeans, new socks, and new or like-new, sneakers and flip flops. For the Women, they are in need of sundresses and new or like-new flip flops.
On Thursday, May 16, YFL will be hosting a Free Pop-Up Shop at Cathedral Kitchen for their dinner guest to shop from the donations collected.
Let's bring our hearts and practice off the mat and into our community!
Volunteers are needed to sort and box up the collected items and organize for the event at YFL. Additionally, we will need five volunteers to assist with the event at Cathedral Kitchen on Thursday, May 16 from 1pm – 6pm. We are also looking to borrow a clothing rack and hangers for the event.
If you have questions, or want to volunteer, please contact Rhonda via email: or call (856) 404-7287.
See Less…

De-stress, Energize & Get Happy with Laughter.
Monthly: Fridays, 7pm–8pm. Next class: April 19.
Third Friday of each month.
$15 drop in or YFL class card.
What is Laughter Yoga?
Laughter Yoga is not Yoga Poses. It's the yoga of breath and moving energy. It promotes healing and having more fun through laughter. So it is available to everybody. You can participate even in a chair.
Read More…
Laughter Yoga is simple yet profound. It's joyful and healthy exercise that combines unconditional laughter with yogic breathing.
It is not comedy. You don't need to be flexible or funny! It's a complete well-being workout! Come experience the wonderful benefits!
Laughter releases endorphins, giving us the "feel good factor"
Acts as aerobic exercise and cardio workout
Unleashes inhibitions, breaks down barriers
Great team building tool, encourages better communication
Helps boost our immune system which helps us resist disease
Tones muscles, improves respiration and circulation
Encourages positive thinking and creativity
Reduces physical, mental and emotional stress
See Less…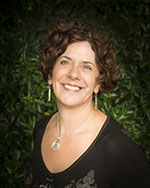 Yoga Nidra Guided Meditation with Sound Healing with Rhonda Leone and Lucia DiSimone from the Nurtured Soul
Saturday April 27, 7pm–8:15pm.
$20 in advance, $25 at the door.
This is a profound journey of inner stillness where Sound Healing is combined with the deep rest of Yoga Nidra.
Read More…
Yoga Nidra means yogic sleep, a state of conscious deep sleep for extreme relaxation and subtler spiritual exploration that is as restorative as 3 hours of sleep.
The guided Yoga Nidra meditation will included a sound healing of Crystal Bowls and other meditative instruments that could include, Tibetan Bowl, Native American Drums and Rattles, Rainsticks, French Chimes, and Crystal Singing Pyramid as the back drop to help you quickly shift your brain waves into a deeper theta wave meditative state. Crystal Singing Bowls work on a vibrational level to help remove disharmony and tension from your body, mind, and spirit while raising your energetic vibration and promoting relaxation, rejuvenation, and healing.
Through these healing modalities:
the body releases stuck energy from the energetic body
reduces mental and physical stress
opens, clears, balances and aligns the chakras
promotes body, mind and spirit integration
releases negative patterns and thoughts
has the potential to heal our psychological wounds
Come discover how you can function at your highest potential with the help of yoga nidra and sound healing.
What to bring:
All supplies to get comfortable will be provided, including bolsters, blankets, eye pillow and mats. Feel free to bring what you like to add to this experience. Comfortable clothing is suggested.
Please arrive by 7pm as doors close promptly to support the quietude and healing space.
See Less…

Mindfulness-Based Stress Reduction Introduction with Lori Volpe
Special: Tuesday April 30, 7pm–8:15pm.
$15.Registration is required.
This workshop will provide you with an overview of mindfulness and the important role it can play in reducing stress and improving the quality of your life.
Read More…
Lori will review the fundamentals of Mindfulness-Based Stress Reduction and, through a variety of meditation and awareness exercises, you will become familiar with this practical time-proven approach that has helped thousands of people achieve greater balance, vitality and health. In this introductory program you will learn:
What mindfulness is and how it can reduce stress and enhance well-being
A variety of basic mindfulness techniques
Applications of mindfulness in day-to-day living
Many people are drawn to mindfulness from a desire to bring more peace into their lives. We live in a fast-paced, stressful world and often feel pressured by technology, responsibilities and even our own negative self-beliefs. Mindfulness allows us to center ourselves and put the power of our happiness back in our own hands. With training, Mindfulness-Based Stress Reduction has been shown to help:
Improve mood and energy
Increase focus and mental clarity
Manage difficult situations and emotions
Enhance communication
Improve health
As space is limited, please pre-register by calling (856) 404-7287, by or using our Contact Us form.
About the teacher:
Lori Volpe B.A., E-RYT
More than 20 years ago, Lori's search for a meaningful life led her to meditation. The freedom from anxiety and greater sense of well-being she gained from practice inspired her to share what she's learned; feedback from students motivates her to continue.
In 2011, Lori accepted the invitation to teach with the Penn Program for Mindfulness (PPFM) where she trained. She supplemented her learning through a 7-day residential professional training "Mindfulness Based Stress Reduction in Mind-Body Medicine" with Jon Kabat-Zinn. Regularly encountering students struggling with PTSD and anxiety inspired her to become certified to teach trauma-sensitive meditation and to become a Somatic Experiencing practitioner-in-training. Lori has also participated in many residential meditation retreats and teachings.
Besides facilitating public 8-week Mindfulness Foundation Courses, Lori co-taught mindfulness courses to medical and nursing school students at UPenn, has conducted continuing education workshops for therapists, and develops curriculum for advanced programs for the Penn Program and for courses she teaches with Dr. Dan Gottlieb. She currently teaches weekly mindful meditation and mindful yoga classes and also works with students individually. More information can be found on her website, OpeningIn.com.
Ongoing training and practice keeps Lori's teaching fresh and inspired. Students find her to be compassionate, supportive and knowledgeable. A social activist for many years, Lori now finds that inner transformation is a powerful way to change the world.
Lori holds a B.A. from Kirkland (now Hamilton) College.
See Less…

An Intimate Kirtan with Girish
Friday May 3, 7:30pm–9pm.
$30 ahead $35 at the door.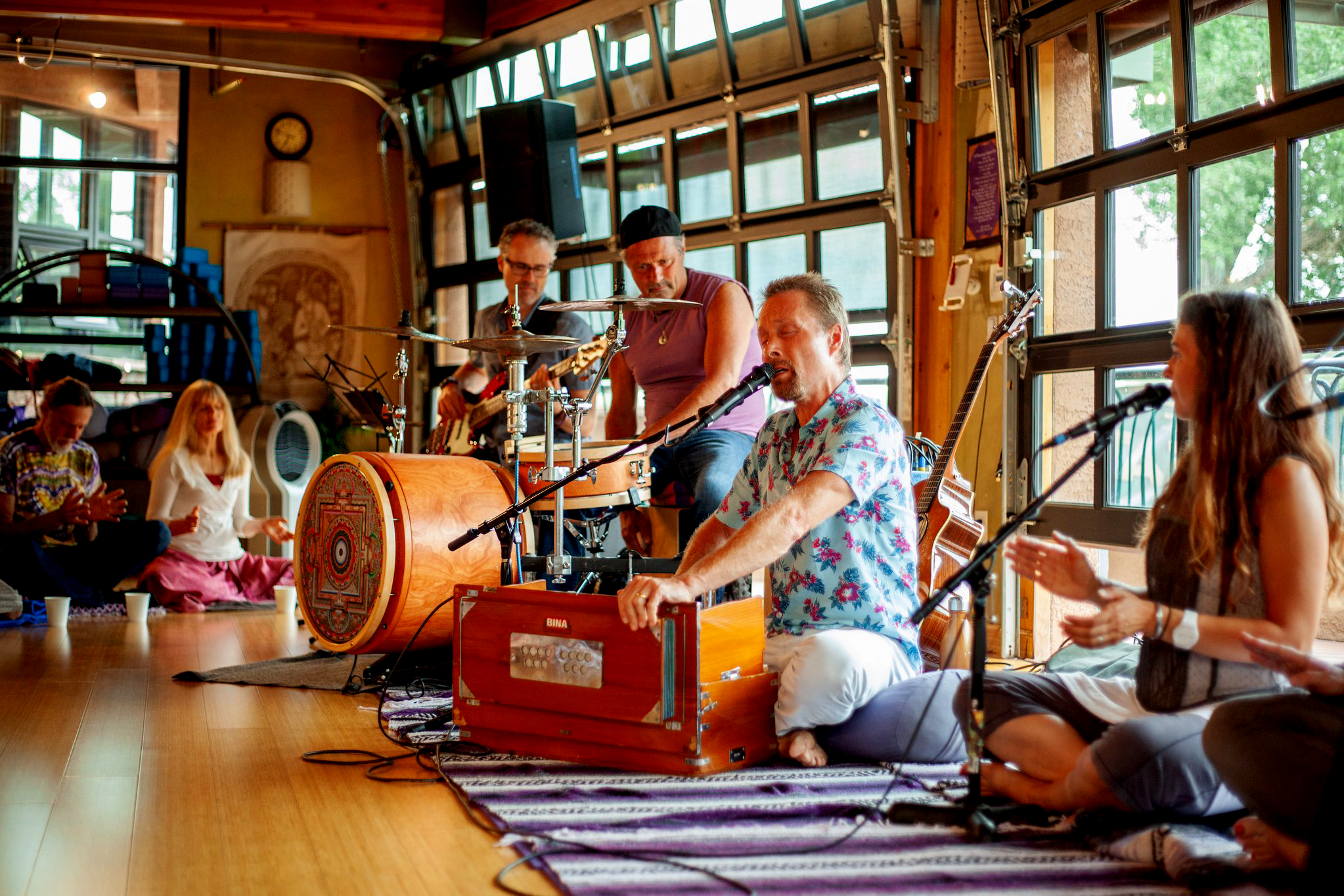 Yoga for Living is honored to Welcome Girish for a special evening of kirtan and community! No vocal experience needed as we sing from the heart.
Early ticket purchase is suggested as seating is limited.
Read More…
You can listen to his music here: Girish on Spotify
"Long before popular music was industrialized, folk music in America was focused, not on the individual, but on community — people gathering together in living rooms, front porches, and town squares to play music of their ancestors and, more importantly, to sing in one voice. Girish shows how this tradition is an ancient one and why ritual is so important for nurturing wellness, not just of the individual but also among neighbors and friends. His own personal journey as a former jazz musician itself connects the dots between the West and East. Singing is as human as breathing, and Girish tells us why."
(Mark Guarino, contributing music writer, The Guardian)
Girish Bio:
Girish is an internationally touring world music artist, teacher, and author. He began his music career as a jazz drummer, spent five years as a monk in a Hindu monastery, returned to music as a session tabla player on more than a hundred world music albums, and for the past twelve years has written, recorded, and performed his own original music and taught Sanskrit mantras and chanting in music festivals and yoga studios all over the world. His six albums have received critical acclaim from O, The Oprah Magazine, Yoga Journal, and The Guardian, among others. Girish's book, Music and Mantras, continues Girish's mission to share the art of meditation through music and mantra with the world.
See Less…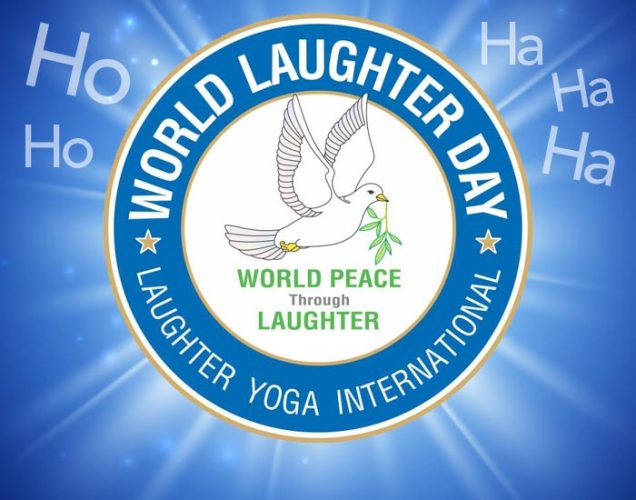 FREE World Laughter Day Celebration 2019 with Karen Siugzda
Creating world peace through laughter!
Sunday May 5, 2pm–4pm.
$FREE ~ pre-registration required.
FREE EVENT! Laughter is a positive and powerful emotion which helps people to change themselves and to change the world in a peaceful and positive way. Laughter is a universal language which has the potential to unite humanity.
Read More…
Creating world peace through laughter!
2:00 – 3:00 pm . . . . Laughter yoga session
3:00 – 4:00 pm . . . . Munchies, mingling, and community gathering
Please arrive by 1:45pm so we can start promptly at 2pm.
Pre-register by emailing or by calling (609)-230-2551
Family friendly, ages 10 and up.
World Laughter Day is celebrated the first Sunday in May all over the world. It was created by Dr. Madan Kataria in 1998, who also founded the Laughter Yoga movement in 1995. The celebration of World Laughter Day is a positive manifestation for world peace and is intended to build up a global consciousness of unity and friendship through laughter.
Come celebrate with us, as we join thousands of others around the world, in honor of World Laughter Day!
Peace within you leads to peace in the home. Peace in the home leads to peace in the community. Peace in the community leads to peace in the country. Peace in the country leads to peace in the world.
It all starts with YOU finding joy and happiness in yourself, and sharing that with others. Join us for an uplifting, energizing afternoon of fun and connection. You'll be smiling from the inside out!
There are no yoga poses involved and you don't need to be flexible or funny!
Laughter yoga is healing for body, mind, and spirit.
It does not involve yoga poses; it's the yoga of breath and moving energy. The "yoga" aspect of it is the mindfulness and deep breathing exercises we incorporate. Laughing for wellness promotes healing and having fun through simple movements, lots of intentional laughter, playful activity and breathing exercises. It's very simple, so it is available to everybody. You can even participate in a chair.
Laughter Yoga is excellent for:
boosting your energy
creating a positive outlook
connecting with others
reducing stress
relieving mild pain, anxiety and depression
plus it's fun!
Come enjoy laughter, fun, community connection, music & munchies too. Learn and experience how laughter, deep breathing, and playfulness can improve your overall well-being.
Pre-register by emailing or by calling (609)-230-2551
See Less…

Deep Relaxation Class with Crystal Bowls with Rhonda Leone and Shalani Breault
Second Friday each month.Friday May 10, 7pm–8pm.
$20 in advance, $25 at the door (YFL class card not included).
In this fast-paced world, we can get so caught up in the things we have to do, that it's easy to forget how important it is to take time to care for ourselves. In this special class we will use the ancient Healing Arts of Yoga, Sound Healing, and Deep Relaxation to relieve ourselves of stress, anxiety and worries that can bog us down.
Read More…
Be gently guided to release the tension in the body and all the stresses we hold so you can experience a much more peaceful presence and a very happy mind. A great way to start your weekend.
We will be sharing the healing properties of sound vibration while creating a very soothing and relaxing sound with crystal bowls. Crystal Bowls are unique sound healing instruments made out of pure quartz crystal. Their melodic vibration resonate with the crystals in our bodies, mainly in our bones, having a great effect on the spine, diffusing along the nerve pathways to the organs. The effects touch systems, tissues, and cells, in turn affecting blood circulation, metabolism, endocrine and chakra balance, cleansing the auric field, and also balancing the hemispheres of the brain. But most importantly, creating a feeling of deep peace and well-being, aligning you with your higher Self during a very gentle yoga class that will release the tight spots in the body, preparing you for a long, deep relaxation which will restore your energy and calm the busiest of minds.
No yoga experience necessary.
Please call (856) 404-7287 to reserve your space for this event or Buy Now online through PayPal for a discounted rate.
Please make sure to arrive 5–10 minutes prior to the start to settle in ready for the class to commence promptly at 7pm when the doors close.
See Less…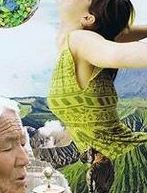 Soul Collage
™

Playshop with Debbie Belaus

Celebrate Your Life

Saturday May 18, 12:30pm–3:30pm.
$45.

In the spirit of love and service, a portion of the profits from the workshop will be offered to

Providence House

, for Women and Children of domestic violence.

The workshop is limited to 10 participants. Early registration is suggested.

This workshop is designed to give pause while demonstrating our beliefs and values in a tangible way. We do this by ceremony, movement, meditation and the art of Soul Collage™.

Read More…
Each of us is a heroine of our own life and, by living that life fully, we get to celebrate in the here and now, acknowledging our life's journey.
The Workshop Includes:
guided ceremony to awaken to higher parts of ourselves
movement (Yoga/QiGong) to relax into the moment
meditation to hear what we need to heal
Soul Collaging to find the 'inner teacher' for self-discovery
Each participant takes home 1 to 3 completed Soul Collage

™

Cards
(No experience needed and art supplies included)
Celebrating our life is like walking through a threshold into sacred beauty. We celebrate, here and now, honoring and acknowledging our life s journey, together.
About Debbie Belaus:
Debbie Belaus is a Life Cycle Celebrant, innovator/entrepreneur, personal growth facilitator, and movement/meditation, instructor. She offers transformational workshops and retreats that are open-minded, modern, soulful and non-judgmental. Debbie's path has recently led her to QiGong and Soul Collage bringing her full circle on her continued journey of wellness.
Website: Bright Path Ceremonies
See Less…

Mindfulness-Based Stress Management (MBSM) – Eight-week Course with Lori Volpe
Spring Series: Tuesdays, 7pm–9:15pm. May 21, 28, June 4, 11, 18, 25, July 2 & 9.
Includes a Silent Mindfulness Retreat, Saturday June 29.
$425 by May 7, $450 after. Price includes materials.
Fall Series: Tuesdays, 7pm–9pm. October 15, 22, 29, November 5, 12, 19, 26 & December 3.
Includes a Silent Mindfulness Retreat, Saturday November 23.
$425 by October 8, $450 after. Price includes materials.
During this Mindfulness-Based Stress Management (MBSM) course, you will learn meditation techniques to help calm the mind, deal with disturbing thoughts and emotions, focus attention, enhance the mind-body connection and improve relationships.
Read More…
Learn to better manage stress, calm a racing mind, and deal with disturbing emotions through this 8-week Mindfulness Based Stress Management taught by a certified, experienced instructor. Discover more joy, sense of wellbeing and appreciation of life as you increase your ability to be mindful.
The original mindfulness program was developed more than 40 years ago by Dr. Jon Kabat-Zinn to help people cope with chronic physical and emotional pain. Since then, numerous clinical studies have shown the benefits of participation in an MBSM program, including:
Reduced stress
Sharper focus
Improved memory
Reduced chronic pain
Enhanced immune system
Lower blood pressure
Reduced anxiety and depression
Improved sleep
Improved communication
Read more in The Scientific American: "What Does Mindfulness Meditation Do to Your Brain?"
During our time together, through experiential learning, discussion and daily practice, you can develop the ability to make positive changes in your life. As you become familiar with your "inner landscape" and deepen the connection with your innate wisdom, you will learn to take better care of yourself and choose more effective ways of responding to life's stresses and challenges. Rather than living in the past or worrying about the future, you will learn how to engage in life with openness, compassion and ease.
Frequently Asked Questions:
My mind is too busy to meditate. Will this work for me? Yes. This is about paying attention to what is with acceptance and curiosity. This tends to calm the mind and produces many benefits. This is not about making the mind or thoughts "do" anything or change.
Do I have to practice every day? Daily practice is encouraged and will produce the most benefit out of the course. Even a few minutes a day will help maintain consistency. Committing to class attendance and home practice will enable you to derive the greatest benefits from this program.
Do I have to sit on a cushion cross-legged and meditate? No. The course offers waysyou can incorporate the techniques into daily life so several kinds of meditation are offered. Group participation will be done from a chair.
For questions, more information or to register please call Rhonda Leone on (856) 404-7287 or e-mail . Space is limited, register early!
Mindfulness-Based Stress Reduction (MBSR) Refund Policy:
Request Prior to First Class: A full refund minus a $50 processing fee will be given when requested by e-mail to rhonda@yogaforliving.net, a minimum of 48 hours before the first class. If a refund is requested less than 48 hours prior to the first class, the cancellation fee will be $100 or you may transfer to another MBSR class within a year.
Request Prior to Second Class: A full refund minus a $100 processing fee will be given when requested by e-mail a minimum of 48 hours before the second class or you may transfer to another MBSR class within a year. After the second class no refunds will be issued and any transfers will be done on a case by case basis.
See Less…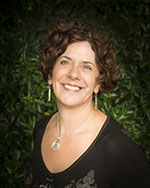 Juicy Hips Yoga Workshop, Hip Hip Hooray with Rhonda Leone
Saturday June 8, 1:30pm–3:30pm.
$25 in advance, $30 at the door.
The hips can be a source of tensions as well as emotional stresses. Long days of sitting, standing, walking, the stress of life and misalignments in the body can get us in knots.
Read More…
We will focus on creating space and unwinding the deeper core tensions that create tightness in the back and hips and legs.
In this workshop, we will slow down and sink in. Using the core poses of Svaroopa Yoga to not only create freedom in the hips, we'll also do breathe work to calm the nervous system, and guided meditation to calm the mind and relax the body.
Energetically, releasing the tension in this area is also associated with the 1st, 2nd, and 3rd chakras, making it a powerful energetic ally.
This workshop will be beneficial for:
yogis, athletes, movers of all styles and levels
people with back and hip tightness and pain
people healing from chronic stress or trauma
See Less…

Mindfulness Summer Camps for Kids with Sherri Lattanzio
May all Kids be Happy
Camp Peace – For children entering Grades 4 & 5
Two-week, six-class camp: July 9, 10, 11, 16, 17 & 18.
2:00pm.
$95.
Camp Joy – For children entering Grades 1, 2 & 3
Two-week, six-class camp: July 23, 24, 25, 30, 31 & August 1.
2:00pm.
$95.
Sign up for both a a Kid camp and Parent and receive 10% off kid's enrollment.
Invest in your child's well-being this summer. Through fun and interactive activities, kids will move, share, create, and learn mindfulness tools that can help them be calm and happy.
Read More…
Kids will be guided in small group, 90-minute sessions in the cultivation of mindfulness practices that will help children manage anger, increase focus, build inner resilience and become more aware of their body, hearts, and minds.
There is an optional parent companion program. Bring a parent and get a discount on a combination package.
Download the Mindfulness Summer Camp flyer.
About the Mindfulness Camp for Kids Leader – Sherri Lattanzio
Sherri has been a teacher in Cherry Hill for 22 years. For the past 8 years, she has been studying mindfulness, meditation and practicing yoga. She saw the benefits of the practice for herself and started to find ways to use mindfulness in her classroom. Sherri has attended multiple workshops and training on how to use mindfulness practices with elementary school children. She leads the Mindfulness Committee at Kingston Elementary School where teachers share best practices and learn about mindfulness in the classroom and its effects on learning. She also presents a professional development course where teachers from the Cherry Hill school district can learn about mindfulness practices for themselves and their students. Sherri has hosted a Summer Reading Camp for the past 12 years and is now excited to share her passion for mindfulness and its proven tools for life success with like-minded families at Yoga for Living.
See Less…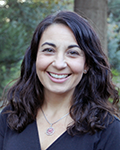 If you have more than one child attending, please contact us to arrange the discount for multiple registations.

Mindfulness Summer Camp for Parents with Lina Blanchet
Two-week, six-class course
Mindfulness Parenting
Camp 1: July 9, 10, 11, 16, 17 & 18
Camp 2: July 23, 24, 25, 30, 31 & August 1
2:00pm–3:30pm. $145 six-session camp, includes materials.
Sign up for both a Parent and a Kid camp and receive 10% off kid's enrollment.
Learn foundational mindfulness tools that can help manage stress and anxiety in your life as a parent.
Read More…
Parenting may be one of the most challenging "jobs" we may ever have. The many demands of our very busy lives can cause stress, doubt, and worry. Little space is left for practicing the presence, mindful listening, and patience to mindfully respond to our children's needs. In the Mindful Parenting 2-Week Course, parents learn to strengthen the capacity for self-awareness and compassion in ways that can help foster deep connections within the family unit.
Download the Mindfulness Summer Camp flyer.
About the Mindfulness for Parents teacher – Lina Blanchet:
Lina brings with her a deep understanding of mindfulness practices and how to apply them to both educational and life contexts. She has been a student of mindfulness and meditation for over thirteen years and holds a Masters in Mindfulness for Educators from Antioch University. Lina is a certified teacher in both New Jersey and Pennsylvania and has over seventeen years of teaching experience in both the US and abroad. She currently works as an instructor in the Mindfulness for Educators program at Antioch University's Graduate School of Education and teaches mindfulness to teens in Philadelphia with the non-profit organization The Inner Strength Foundation. Lina offers workshops and professional development trainings to teachers, parents, and teens through mindfulness education programs. To learn more, please visit her website: StillnessRocks.com
Informed by her years studying and developing a personal mindfulness meditation practice, Lina guides students in discovering for themselves what mindfulness is. From this space of personal knowing, she leads students in the cultivation of a mindfulness practice that can serve as a condition-less support system. Lina brings a compassionate awareness of the challenges faced by today's parents, educators, and teens. As a mother to a teen and an elementary school aged child, Lina brings her own personal experience in parenting to the realm of mindfulness and shares how mindfulness can help us find balance and strength with the challenges faced by today's parents. Lina guides her students with compassion, humor, and wisdom.
Testimonial:
"I came to this course with limited knowledge and thought, 'If I can gain one nugget of information to help me be a better parent, it will be worth it.' I've walked away with a lot of great advice, actionable strategies, confidence that I am able to handle it, and a sense of pride knowing that I have more tools in the toolbox to help me be better equipped to handle the challenges of raising children. I've talked about working on this and I've bought the books to guide me, but being part of a class environment makes you accountable, and helped me to focus. Thank you so much!"
Deidre, Participant in the 8-Week Mindful Parenting Course, (12/2018)
See Less…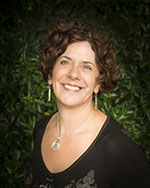 The Power of Silence… A Women's Retreat with Rhonda Leone
Sunday September 22, 1:30pm–6:30pm.
$125.
Finding a quiet space in which to retreat is almost impossible in this world. It is critical for our overall well-being to immerse into a place of silence, often and without guilt, on a regular basis. Only in the silence can we discover the secrets of our true inner knowing.
Read More…
Bask in the space of quietude as we create the Silent Space in which participants can immerse themselves through the grassroots rituals of Ayurveda for Women's Health.
Be nurtured with a therapeutic Ayurvedic treatment
Serene yoga studio filled with Beauty and Silence
Private sanctuary spaces for rest and quiet
No talking, no videos, no sounds of traffic, no cell phones, no iPods or Blackberries
Therapists maintain silence in the application of Ayurvedic treatments and participants choose from a variety of healing stations to process and discover the power of silence through contemplation, meditation, journaling, resting in relaxation, art therapy or writing
Herbal teas and nourishing food offered in Silent Conscious Eating experiences
Learn practices that tap into your own inner power to heal
Testimonials:
"After 4 hours of Pure 'Love Therapy' from Rhonda, I feel completely rebalanced and rejuvenated. I have been reintroduced to the me who Loves Life and being in the world." — Rose Payne
"I loved the no talking. It forced me to take the time I needed and reflect. This is a wonderful practice that I will continue."
"What an incredible day!!! It was just what I needed. The past few weeks have been pretty difficult for me. At times I felt like it was me against the world. I felt a major melt down coming. Today reminded me to take time out for myself. I too need the nurturing that I am always giving to my family and others in need. If I give a little to myself I will have a lot more to give to others."
More on the Testimonials page.
These special workshops are offered by therapist Rhonda Leone, Ayurvedic Panchakarma Therapist from Greens Ayur Center, School of Ayurveda, India; Certified Ayurveda Womens Health instructors, Wise Earth Ayurveda®.
A contribution will be made to the efforts of One Square Inch to keep preserving Silence in America's diminishing natural space.
Class size is limited to six women so please contact us, call (856) 404-7287 to register in advance and reserve your place or Buy Now online through PayPal.
See Less…

Community Class by Donation
Each month Yoga For Living offers an opportunity to give back to our community. Our monthly community class is by donation with all proceeds going directly to our seva project of the month.
Seva in the yoga tradition means "selfless service" – The Yoga of Actions. Our mission at Yoga for Living is to practice yoga on and off the mat. To Love, Serve and Give.
Read More…
Community Class
For our next Community Class we are offering: Yoga Nidra with Rhonda Leone.
Monday April 22, 7pm–8pm. $By donation.
Yoga Nidra means yogic sleep, a state of conscious deep sleep for extreme relaxation and subtler spiritual exploration that is as restorative as three hours of sleep.
What to bring:
All supplies to get comfortable will be provided, including bolsters, blankets, eye pillows, and mats. Feel free to bring what you like to add to this experience. Comfortable clothing is suggested.
Please arrive by 7 pm as doors close promptly to support the quietude and healing space.
All proceeds benefit the Providence House Domestic Violence Services for Women and Kids.
Ongoing Seva Project

Providence House domestic violence services and PALS (Peace—A Learned Solution).
As an effort to bring peace and compassion to victims of domestic violence of adults and children, Yoga for Living has partnered with Providence House and PALS of Burlington County. All proceeds collected for our monthly class and project will go directly to this Seva effort each month.
Providence House Domestic Violence Services (PHDVS) provides a free, confidential and comprehensive services for victims of domestic abuse and their children free of charge at outreach offices and emergency safehouses in Burlington and Ocean Counties. Providence House Domestic Violence Services assists victims of domestic abuse and their children with an array of services that include: emergency shelter, a 24 hour hotline, counseling services, a comprehensive children's program, a parenting support group and a program specifically designed to assist victims age 50 and older. These services are offered at no cost to individuals and are invaluable to victims and their children who are struggling to break free from the cycle of violence in their homes.
Providence House is one of the oldest and most comprehensive domestic violence providers in New Jersey and is accredited through the National Council on Accreditation.
PALS (Peace—A Learned Solution)
Part of Providence House Domestic Violence Services
PALS helps children ages 3-12 who have been exposed to domestic abuse to heal through various forms of creative arts.
For more information on Providence House and Pals please go to Providence House.
Metta. Dhanyavad.
See Less…


Private Parties at YFL!
What better way to enjoy yoga, relaxation and YFL's great vibe than by sharing it with your friends and family!
Read More…
Choose from our suggested themed packages below, or get creative and design one of your own! Enjoy exclusive use of the space, including use of the kitchen area before and after your class or event.
Parties for Children & Adults – Bridals Parties too! Call to discuss your special party request: (856) 404-7287.
Suggested Party Themes:
Birthday Parties
Special Ceremonies
Bridal Showers
Pre-Wedding Parties
Girls Night Out
Laughter Parties
Fundraisers
Spa Day/Night Parties
and more!
See Less…