Welcome to Yoga For Living, Inc.,
a yoga studio in Cherry Hill, NJ, created by Rhonda Clarke CSYT, to support you in living a balanced lifestyle.
Studio Closures
New Year's Day January 1st
Thursday January 1.
All of our regular, weekly yoga classes are cancelled for New Year's Day, Thursday January 1st.
However, please join us for the New Year's Day Retreat and Renew at 11am.
Rhonda Clarke created the Yoga For Living studio to share the proven methods handed down from her teachers, methods that bring balance to the body, peace to the mind and awaken the soul—to be in harmony with yourself, each other, and the World.
Through Yoga For Living, Rhonda, and fellow experienced and dedicated instructors, teach and support you in learning the practices of yoga, meditation, chanting, Ayurveda and pranayama that lead to an open, welcoming approach to your True Self, your life, and its experiences.
Please explore our ongoing Yoga, Ayurveda, Dance & Movement classes and also the Special Events and Workshops that we hold.
At Yoga For Living you can develop and maintain good health, deepen your understanding of yoga and its philosophy, and enrich your life through: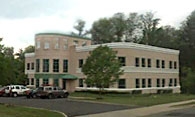 1926 Greentree Road, Cherry Hill
Upcoming Events & Monthly Specials
Please call 856-404-7287 to register in advance for these events.
Looking for a great space and location to hold your event?
The Yoga For Living studio is available for rental.
Gift Certificates Available
Give the Gift Of Yoga
Please contact us or call 856-404-7287 for details.